Most people want to make changes in their lives, but they don't have a clue where to start. That's where I come in! I help you create the life you want and deserve. No excuses anymore, Let's Go Time to Hire a Coach
I'm Tana… and I've worked with hundreds of clients teaching them how to make a small shift in their mindset, self talk and habits that make all the difference.
Together, we'll work to improve your confidence level and your relationships. You are so worth it!
We'll focus on what you're doing that's keeping you stuck. Then, I'll show you how to move past old hurts and hang-ups so you can finally be free! Together we'll meet your challenges and crush your goals.
One hour with Me will have you thinking and speaking differently! It's time you invest in YOU.
Today, personal growth is hot – diagnosis is not. I will give you the confidence needed to get "unstuck" from your rut and take your life to the next level – removing road blocks in your life and shattering all the excuses.
I help individuals tap into their inner power immediately. An hour with me will have you wondering what you've been doing all this time.
If you want to excel in your career, repair or get out of unhealthy relationships, or to simply become happier, wait no longer.
If you are a business owner or project manager and have a team that needs to be motivated & encouraged by someone other than you. let me teach them to reach for the stars. Sometimes it comes down to the fact you can't afford to not hire a coach for the job.
Let me take your team to the finish line while you reap the glory of success.
Mary Kay knew what she was doing when she hired me to teach thousands of struggling sales consultants across the country how to effectively sell cosmetics. I can teach you how to sell the most important product, YOU.
Don't wait another minute to begin living the life you've always wanted.
Contact The HeyTana Team today 515-991-3440.
Most people wish they could change something about their life, but that's as far as it goes. Wishing doesn't change anything! I work with those willing to invest their time & resources into creating a better reality and unlimited possibilities.
I know from my vast experience that people are capable of truly amazing things when given the opportunity to learn the right mindset. Having a coach can be all the encouragement you need. Once you get unstuck you'll be motivated to quickly apply the skills needed to transform your life.
My coaching rate is $200 per hour. I have session packages for those individuals who'd like to work with me on a weekly, bi-monthly or monthly basis. See which one resonates with you. —>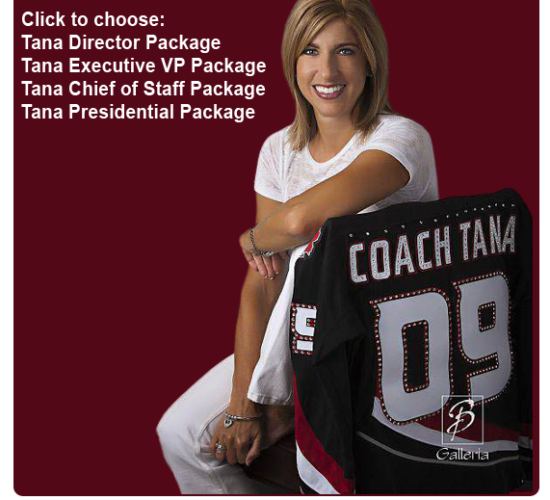 LIFE AND BUSINESS COACHING RATES
1 hour with Tana $200 per hour
If you want face to face coaching it's $200 per hour + travel & expenses
Executive VP package = 6 hours for $900.00
Chief of Staff package = 12 hours for $1500.00
Presidential Package = 24 hours for $2800.00